At the Fashion Retail Academy, it's our goal to support our students all the way to their dream job. You'll even have access to the Careers and Progression Service and the FRACareers platform after you've left and become part of our alumni community. 
Our dedicated FRACareers team has a range of services, from personalised 1:1 sessions to classroom support, all designed to help you progress into employment or further study.  
Choosing your career
Planning your career path is key to your future success. Our trained careers coaches have 121 appointments available to book every weekday between 10am and 4:30pm to help you decide what is the next best move for you, whether you are choosing between a job role or University. 
Every year in May, we run our Industry Careers Fair. This is a fantastic opportunity to meet major brands and find your next step when you leave the FRA.  
Be one of the first to access the latest job vacancies at industry-leading brands on our jobs board throughout your studies and after you graduate.  
We work with the FRA Talent Team to advertise our vacancies as it's a way to tap into a great pool of relevant talent. Successful candidates that we have taken on from the Fashion Retail Academy have gone on to further their careers with us!
Amanda
Recruiter, M&S Clothing and Home
Job Applications
The world of job hunting can be tricky to navigate, but our careers team are here to help. You can get personalised support from our careers coaches with anything from finding part-time work to writing your CV. 
Our digital FRACareers platform is a valuable resource at your disposal. Along with CV and cover letter building software, it gives you access to CV360. This specialised software scores your CV and gives you instant feedback, highlighting errors in spelling and grammar, and making suggestions for formatting and structure. It even shows where your CV might not pass the Applicant Tracking System software used by the industry, helping you perfect your CV to the areas that recruiters might be looking for.
You can also use Interview360, an interview simulator with real-team AI feedback on your performance. You can choose options based on the key situational or skills-based questions that you might be asked at an interview.
UCAS Support
Applying for university can be a daunting experience. Our careers team are experts on the process, and they have plenty of help and advice to get you into your top-choice universities. They can help you decide which courses to apply for, show you how to navigate the UCAS system, and help you write an impactful personal statement to secure your offers. Our team will check your personal statement to make sure it's of the highest standard.
Boosting your skills
The FRACareers platform is at the heart of the careers programme at the Fashion Retail Academy, and our dedicated team will train you in the vital professional skills for today's job market. We'll also help you create a strong online portfolio and successful LinkedIn profile, and you'll have access to our e-learning portal. 
You will see your dedicated Career Coach for 2 group sessions each term, and you'll cover a variety of topics and skills depending on your study level:
Level 2 - Learning style assessment and putting together a CV. 
Level 3 - Temperament assessment and progression sessions to set you up for your next steps. 
Level 4 - Interview360 (the mock interview software on the FRACareers platform) and YOU 2.0 Assessment Centre. 
Degrees - Professional strategies sessions include content on CV's, cover letters, and social media presence.
Career Pulse, a self-assessment tool on the careers platform, is a key element of the FRACareers programme. Once a term, a Career Coach will encourage you to self-assess how confident you feel in a range of areas, from career aspirations and industry skills to job hunting. Our Careers Coaches will then collate the results and base group sessions on what students need more support with. Any student needing extra support will be offered a 121 session with their Career Coach.
YOU 2.0 Assessment Centre 
We've collaborated with our industry partners to run skills-based Assessment Centres. These are a great way to learn how to showcase your talents at an interview or assessment and could lead to an opportunity into your dream career.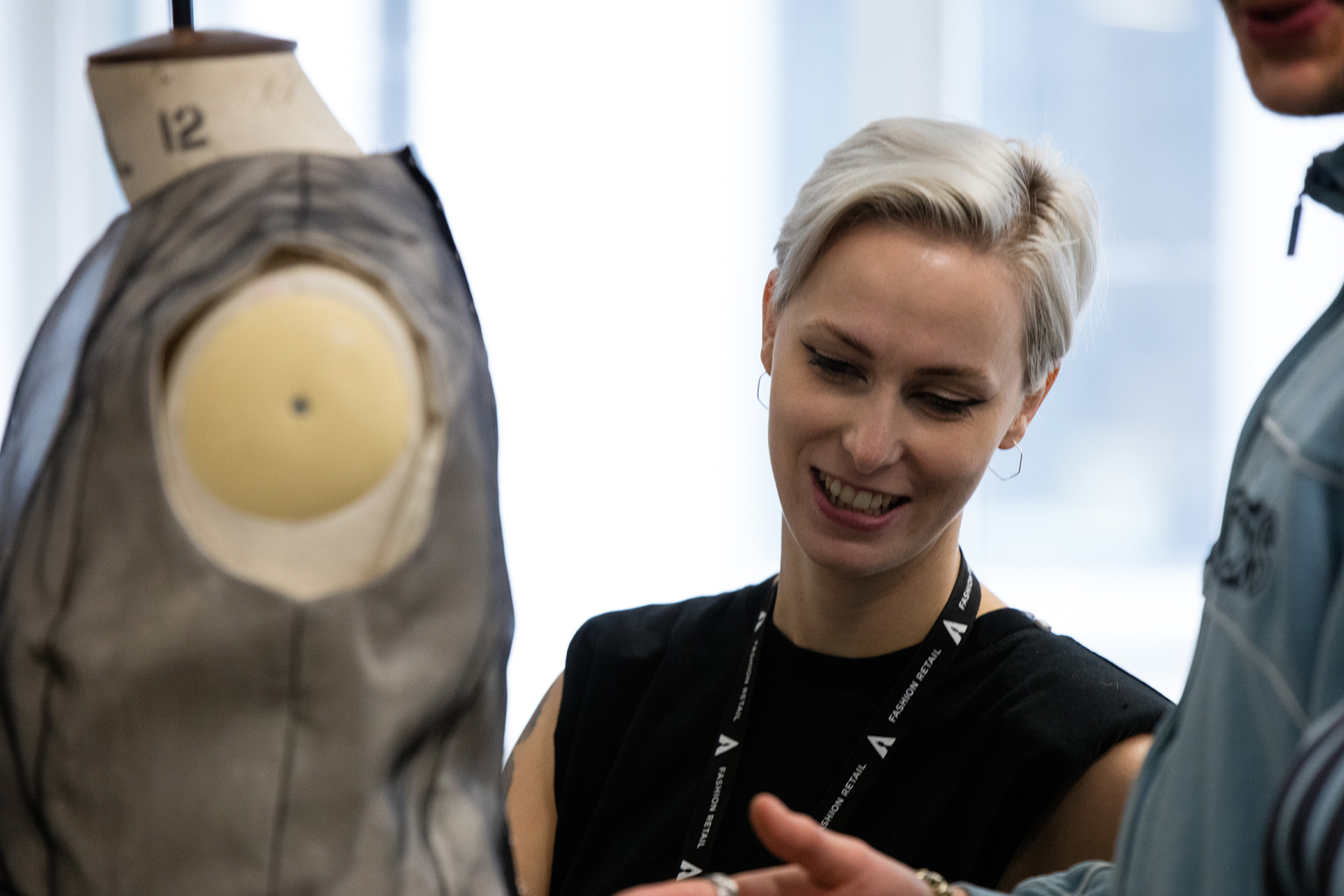 Build your professional network
We know how important it is to build your professional network. We provide many opportunities throughout the year to learn valuable workplace skills from industry experts, so you'll know how to get noticed by brands and set yourself apart from the competition.  
FRAcareers Magazine
We publish an exclusive FRA Careers magazine annually where we share your success stories, provide useful tips for applications and interviews, and more details about the services we offer. 
The FRACareers service helped me with focus on improving my personal skills. They also provided great guidance and job opportunities!
Level 3 Fashion Retail
The FRACareers team helped me understand that anything is possible, if you have a logical plan! They've as helped me to become more confident, and aware of my own strengths and weaknesses."
Level 4 Garment Technology
The team showed me the most important steps for writing a good CV. Everything I've learnt has been very useful, and I will take what I've learnt into my future career.
Level 4 Fashion Retail (with Marketing)
FRA Alumni
Our support doesn't end after you've completed your course; you can still benefit from being part of the FRAmily. You can access support from our coaches for 12 months after you leave and continue to use our FRAlumni Careers Platform, including the jobs board and career development tools.
Joining our alumni comes with lots of benefits such as access to our closed LinkedIn page, invites to networking events and lots more. We love our alumni to Connect – Engage – Give Back.